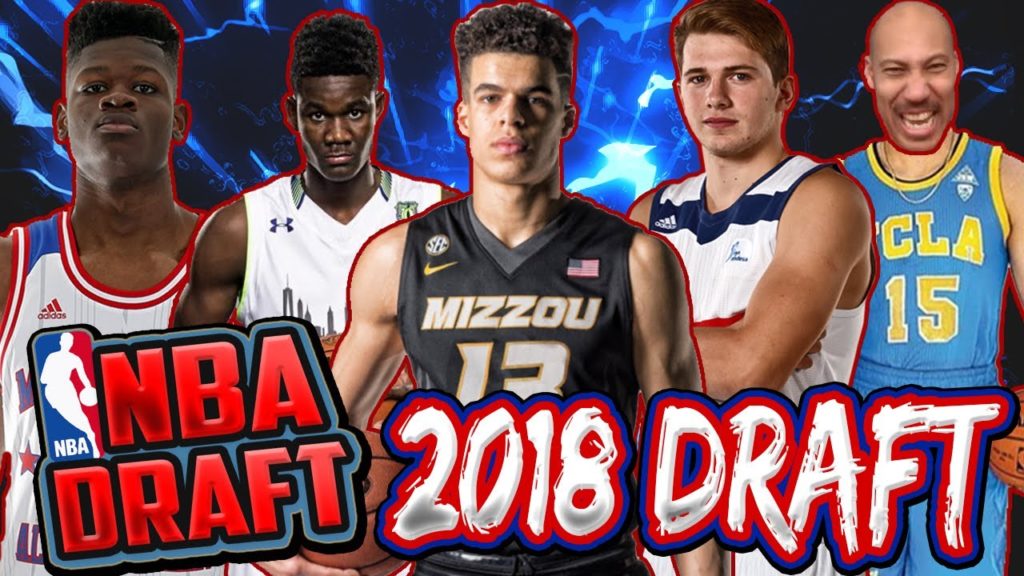 The 2018 NBA Draft will take place on June 21. Although only a third of the 2017-18 season has passed, it is safe to say that the Chicago Bulls, Atlanta Hawks, Memphis Grizzlies and Sacramento Kings are looking forward to the draft more than anything.
But which future stars are the best bets regarding who could be chosen as lottery picks in the draft? There are many great college stars worth watching for as they compete and contend to be the next big names in the National Basketball Association.
Here are a few of the best picks to watch for in the 2018 NBA Draft.
DeAndre Ayton – Center, Arizona
DeAndre Ayton has strong and agile feet for his size. He does very well with offensive actions and is a strong rebounding threat. He is amazingly versatile in his offence as he can handle free throws and three-point shots too.
Marvin Bagley – Forward, Duke
Bagley's jump shot has been improving quite well over the last few years. He is very competitive and does well as a strong contender for rebounds. He mainly does well with focusing heavily on defensive moves.
Luka Doncic – Guard, Slovenia
Luka Doncic is the best prospect among all the international athletes eligible to enter the draft. The native of Slovenia is one of the top three-point shooters in the Euroleague and does well with reading the floor. But like with any other international player, it is important to consider how well Doncic is capable of handling NBA-level talent.
Mohamed Bamba – Center, Texas
There are concerns about how slim Bamba's frame is, but he does have a powerful wingspan and is great at both passing and shooting alike. He focuses mainly on the perimeter of his game and does well with defence. These skills have been critical to his growth as a player.
Jaren Jackson Jr. – Forward, Michigan State
Jaren Jackson Jr. is a great forward, but he could also be used as a centre if necessary. He has great three-point and blocking skills alike. Although he has a great deal of promise, there are concerns about his shooting mechanics as they are a little different from what most other players of his size have.
Kevin Knox – Forward, Kentucky
Kevin Knox is an aggressive player for Kentucky who has shown great promise with his three-point skills. But there are also concerns about how well he can stay consistent during a game. There is a potential for him to be a real top-three choice before the draft comes about although that would depend on how well he develops.
Mikal Bridges – Forward, Villanova
Bridges is expected to be the best draft participant who is not a freshman or an international player. The Villanova junior is capable of fast-paced handling offences and is very versatile in scoring. He does well with free throws and jumpers alike and has shown that he is one of the fastest and most agile players on the court at any given time.
Lonnie Walker IV – Guard, Miami
Lonnie Walker IV has been a popular prospect although a meniscus tear in the past summer has kept him from evolving into more of a threat. He does well with sudden actions and can quickly work with the ball in any situation. He is a fast thinker and can cut through defenders quite well although it is his ongoing recovery from his prior injury that will determine how well he will be listed in the draft.
Mitchell Robinson – Center, Louisiana
Robinson is a high school player who will have taken a year off between his graduation and the draft. This comes as he left Western Kentucky to focus on preparing for the draft. His big frame is appealing, but he would be a significant experiment if he were to be drafted.
Trevor Duval – Guard, Duke
The last of the top players to see for the 2018 Draft is this intriguing defender out of Duke. He has excellent defensive skills and does well with controlling the pace of the game. But he does have issues with his three-point shot that he is hoping to improve upon in the future.
Categorised in: Basketball
This post was written by ReviewBridge