The Android operating system can support various entertaining casino games. These include free games that let you challenge yourself and practice your skills on different popular games you might find at best Android casino games for real.
Be advised that many of these games are free, but some options entail in-app purchases. Also, no real money is bet on any game as games that would require betting real money would go against the terms of service that Google Play uses for Android games.
Zynga
Free with in-app purchases
The last of the games to play with is Zynga. It is another game that focuses on poker although other casino games are included here too. The game has numerous daily and weekly challenges where you can get special rewards for completing them. Online tournaments are available, but you also have the option to invite specific people to the game to play your own smaller tournaments with them.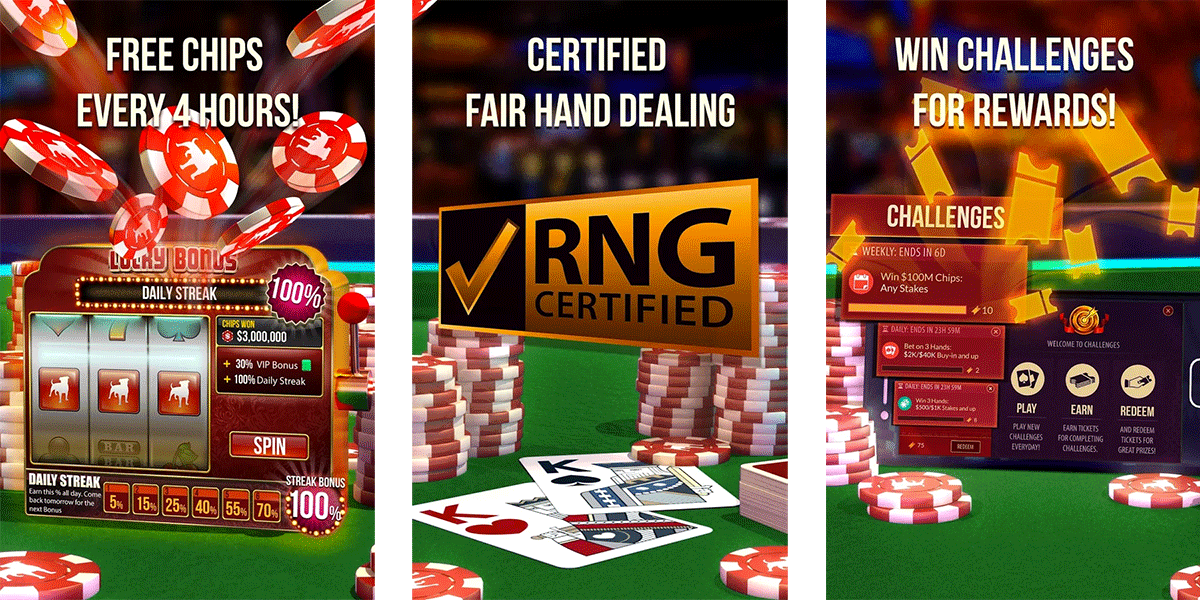 Casino Frenzy
Free with in-app purchases
The big part of Casino Frenzy is that it is regularly updated with new video slots. Each game comes with its special theme and unique ways to win. You can even get a bonus every hour based on your playing efforts. You can acquire more chips for use in this game too although it costs extra to get those chips. Video poker is the other big game to watch for here as Casino Frenzy offers multiple game options.
25-in-1 Casino and Sportsbook
Free with in-app purchases
See how a sportsbook works by placing virtual bets on different sporting events. Look at the app to see how different kinds of wagers work and how you can quickly put them. Look at many of the other games on the program too with various forms of video poker being somewhat popular.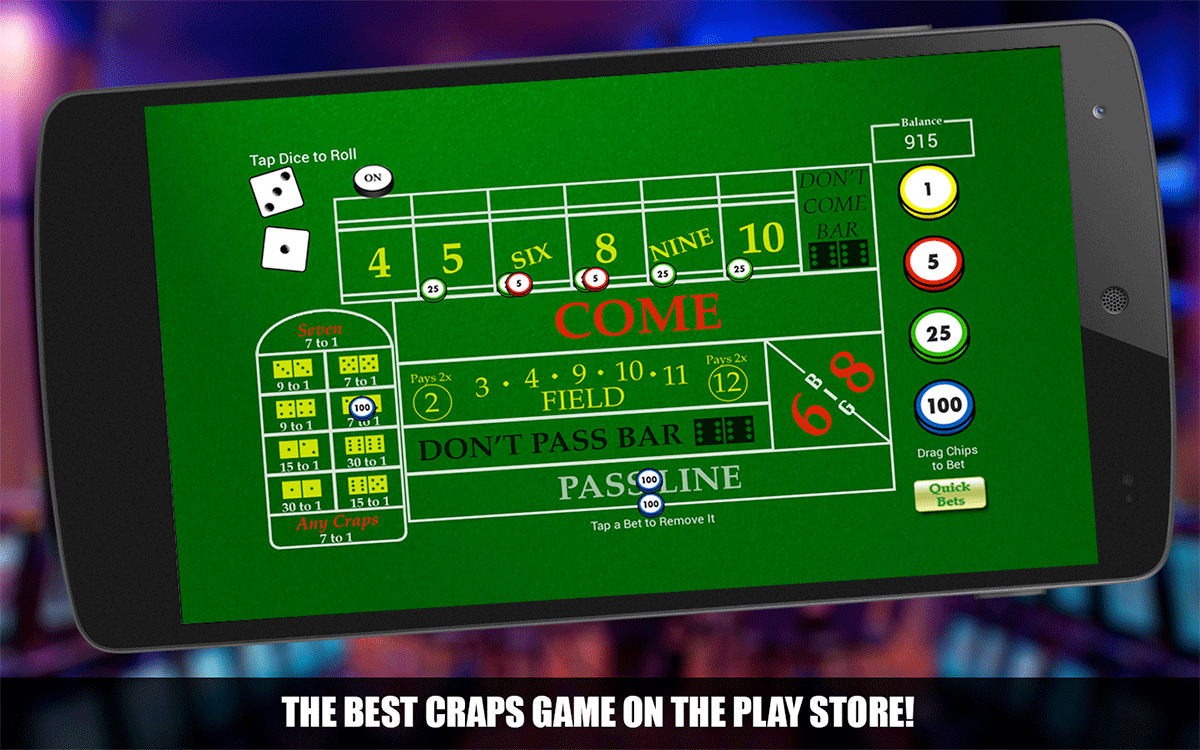 GSN Grand Casino
Free with in-app purchases
GSN Grand Casino has several achievements and tiers of the game for you to play along with. But the game also requires you to put in a bit of effort into trying to win something huge. The video poker and bingo games are fun while the slots offer many rewards based on the things you can play with. But as you play with this game, you will have to be cautious. You might have to pay extra for some games.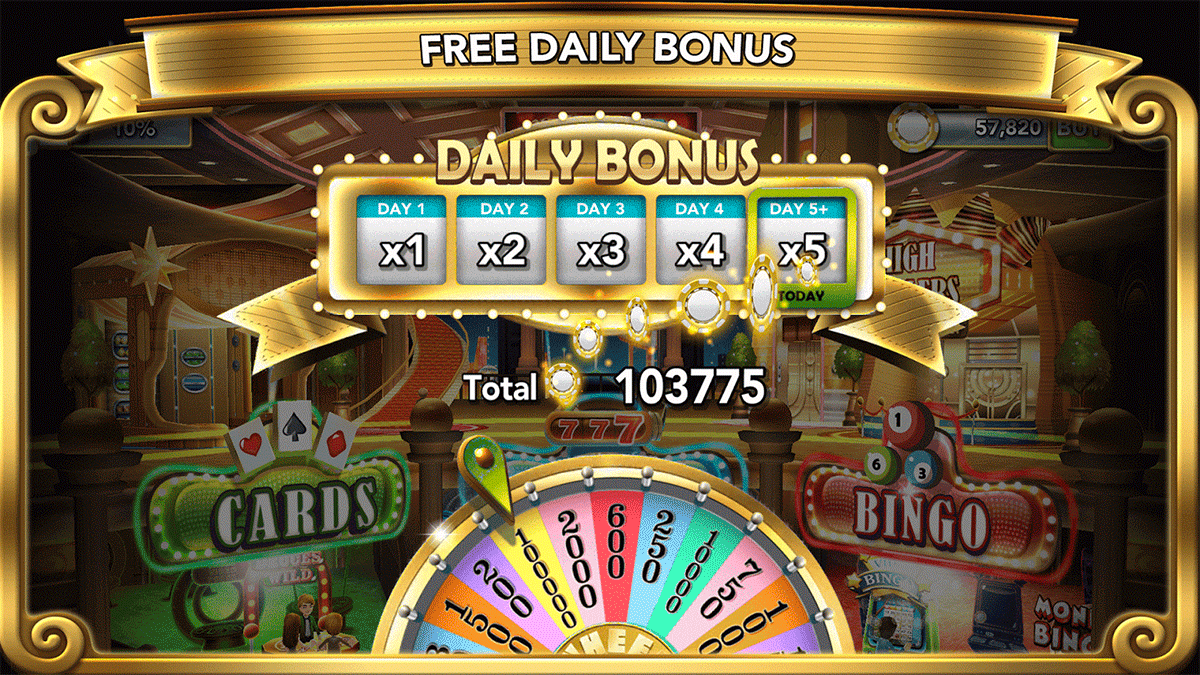 Big Fish Games
Free with in-app purchases
Big Fish has a virtual casino where you can learn poker. Play on fun poker games with tokens you can get through the program. These include Texas Hold'em among others. Various traditional games are available on the site too. Be advised that it does cost extra for you to get tokens to use for playing games on the program.
Blackjack 21 HD
Free with in-app purchases
Blackjack is the main focal point of this simple game. This allows you to get chips to play with for free although it entails watching advertisements for you to get them. The basic design of the game is nothing special, but it does give you a clear interface that lists all the controls and actions you can order when playing blackjack.
Lucky Win Casino
Free with in-app purchases
Play blackjack, poker and other prominent card-based games at the Lucky Win Casino. Tournaments are available in this game. You can also get a full refresh of your chips when you lose them all although it does cost extra to get a better bonus. Numerous video slot games are available for you to play with too.
Full House Casino
Free with in-app purchases
Full House Casino promotes itself as a place that offers a large variety of payouts. It includes blackjack, roulette, baccarat, Texas Hold'em and other popular choices for play. The designs of the games are vibrant with many nice graphics features all around. However, it is more robust to win games out there. You could get a better total payout depending on how you play the game though.
Lucky Keno Numbers
Free with in-app purchases
This is a keno game that lets you choose many numbers on each draw. Just pick your numbers and see what you can get based off of how many you choose. It has many great payouts and even online multiplayer features. The betting options are varied, but you will have to pay extra to get the game ready in some cases.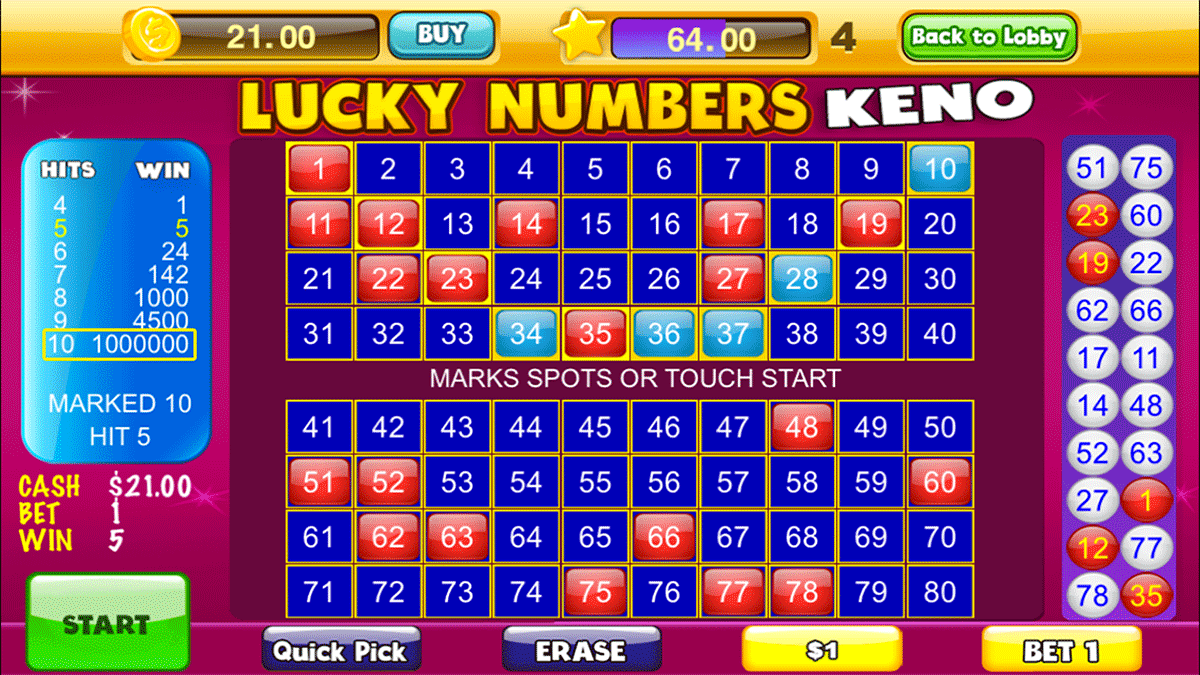 World Series of Poker
Free with in-app purchases
One of the world's top gaming competitions has its special app. The World Series of Poker game lets you play poker against others in many forms. The game has an accurate design that gives you a more realistic experience when playing poker. You can learn about how to play any poker game off of this program. You will get your chips refreshed every few hours if you lose them while playing too.
Author's Thought 
on Android Casino Games
Casino game apps are great for people who want to learn about how to play different types of games that they might find in real casinos. These apps might be demanding too much out of some players though, what with them often asking people to send actual money for chips.
In the End
Look at all of these games when finding something fun to play with. Zynga has a great layout that offers many ways to play and have fun. Try these options out as you look for something to play within any case.