The Android operating system can support many attractive bingo games. Here are ten of the best  Android bingo games to look for with many of them available for free. These work on many Android devices although each game is different based on what it offers to players to try out.
Bingo Bash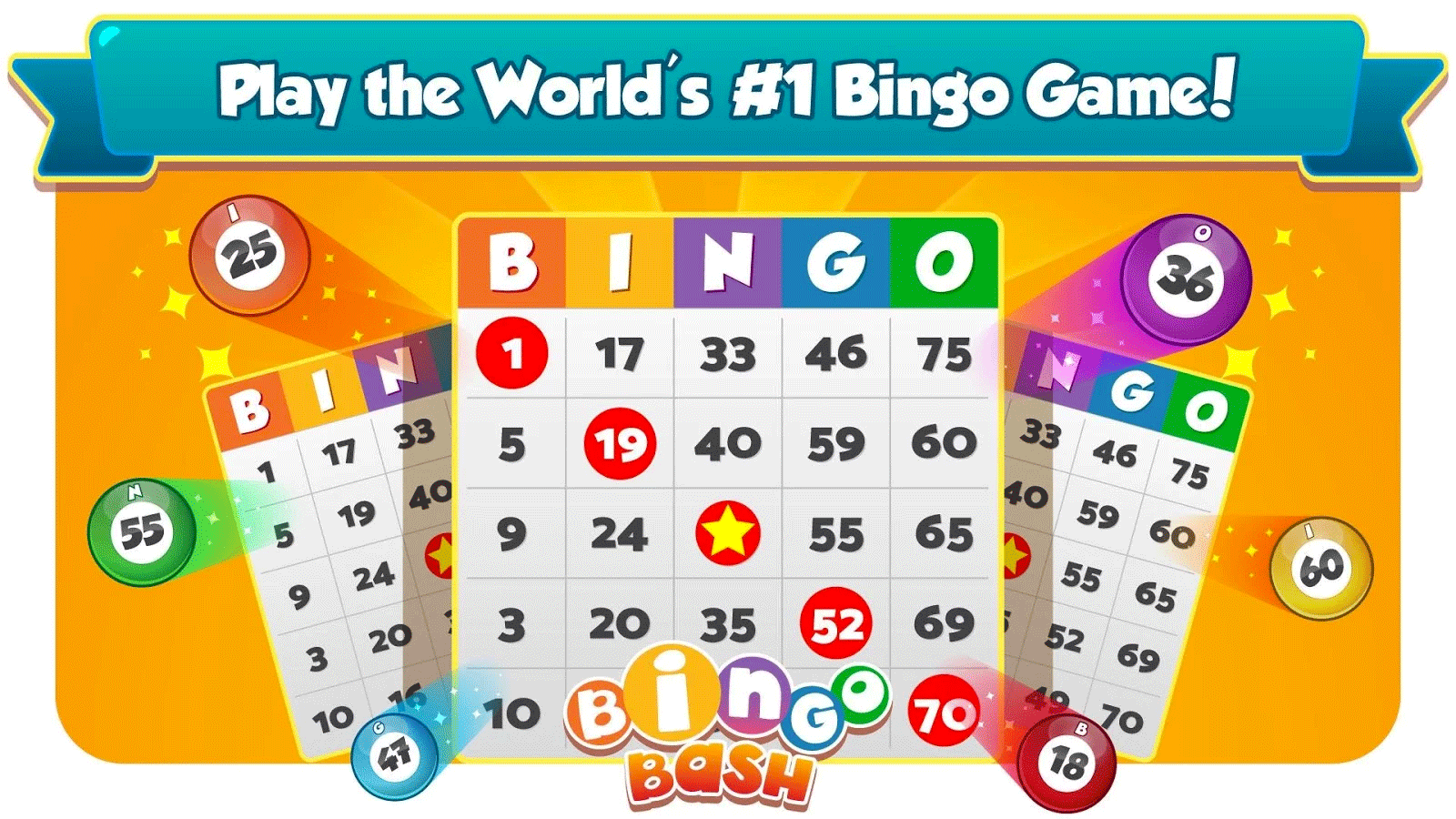 Free with in-app purchases
Bingo Bash is one game that is entertaining for all to look forward to playing. This game offers a good number of rooms and power-ups for people to gather. It is also available for free although it costs extra to get into some rooms or to acquire some of the more intriguing features that the game is known for. The game also offers some seasonal options for play.
Bingo Blast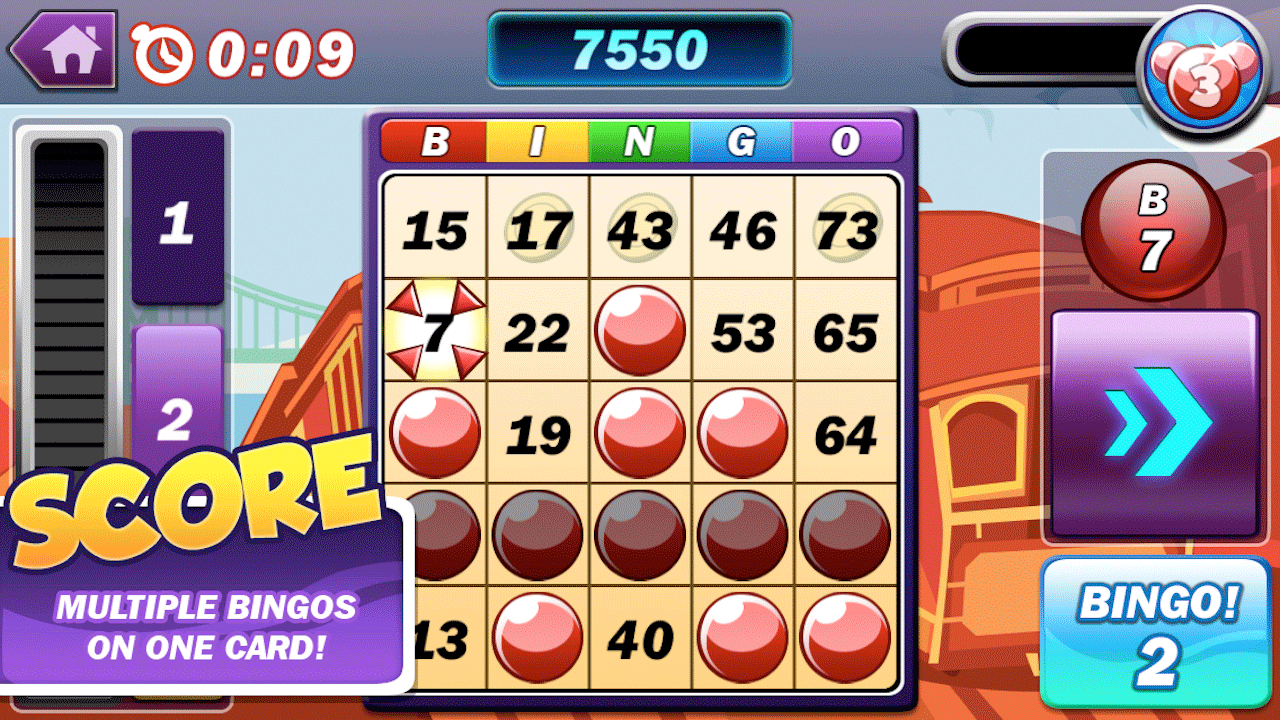 Free with in-app purchases
This next choice is Bingo Blast, a game that offers faster draws. It gives you the option to play with up to eight cards at a time. You will have to win games to unlock more card patterns and layouts over time. Some power-ups are available although it costs extra to use them. The main marketing point of this game is that it offers more free ways for people to win big and to get the most out of a game.
Bingo Rush 2
Free with in-app purchases
The Bingo Rush game has become popular enough to warrant a sequel. It has dozens of collectable items and many achievements for you to go after as you play the game. This is a faster game that requires you to get as many bingos as possible within a period. It is a challenge to play, but you can always invite friends on Facebook to play the game with you. The game offers a direct invite feature.
Bingo By IGG
Free with in-app purchases
IGG produced this Android bingo game as one that features both bingo and slot games. Some of these games mix with one another to create a more entertaining layout. Each room has its specific theme and various attractive patterns. 5×5 and 3×3 games are available. Most of the features on this game are free to use although it costs extra to use a few things within the game.
Bingo Crush
Free with in-app purchases
The multiplayer feature of Bingo Crush is a popular part of the game. This feature gives players the option to go after specific combinations and even lets you collect powerups to use for yourself or against your opponent. The Facebook connectivity feature enables you to invite people to the social media site to play against you, thus giving you an extra option for challenging people to a fun game.
Bingo Gem Rush
Free with in-app purchases
The best part of playing Bingo Gem Rush is that there are no limits to how much time you can spend playing the game. You can spend the whole day playing against others in real time to try and get the first bingo. You can use up to three powerups in a game and even get those powerups to recharge over time. This all comes with some attractive and dynamic visuals.
Bingo Showdown
Free with in-app purchases
Bingo Showdown has a Wild West theme to it. With this, you can play a game with hundreds of cards and other players in mind. You can get multiple cards in a game, but there are only a certain number of tickets available in each draw, thus giving your opponents even footing. It offers an offline option where you can practice your bingo strategy and see how individual powerups in the game work to your advantage.
DoubleU Bingo
Free with in-app purchases
An exciting part of DoubleU Bingo is that each player has a virtual pet. This pet can help with triggering additional functions in the game. Each player can customize one's pet with ease. The daily tournaments on this game add a fun way to try and win something big although the game requires plenty of luck for anyone to win big on it.
Dynamic Games Bingo
Free with in-app purchases
Dynamic Games makes its bingo games as ones that work with many special themes in mind. Look for games that cover things relating to specific holidays or other unique occasions. Each game is made with different patterns and features although the goal for each game is the same.
Super Bingo HD
Free with in-app purchases
The last of the Android bingo games for mobile players to see is Super Bingo HD. People can produce their profiles where they can interact with others within the game. This is a fun feature that adds to the interactivity of the game, but it does require an extra bit of effort for planning.
Author's Thought on Android Bingo Games
Online bingo is very intriguing and offering an attractive way for people to win. The game seems to be somewhat consistent around sites and apps, but at least there are some excellent ways for people to win something big off of a game. It will be interesting to see how the market changes as more of these games come along.
In the End
Check out each of these bingo games for Android players. Each game has its features, but no matter what you choose, you will play with something that offers a fun way to challenge yourself and to play with others.
Please note: If you want to play real money mobile bingo games, you may log in thebingoonline.com to get the latest information on Android mobile bingo games, reviews and bonus offers.